Online review sites have become the de facto means by which consumers can share their comments about products and services.
And when we consider buying or renting a good or service, they are one of the first places we go to.
But how to make the most of this valuable data for your customers?
It is good to collect notes and comments, but this is just the beginning. You can use comments to create social media posts that engage your audience and build trust in your customers' products and services.
We will discuss the following items:
Why promote positive reviews on social media?
How reviews work on different platforms?
How to promote reviews on social media?
How to encourage customers to leave comments?
Why promote positive reviews on social media?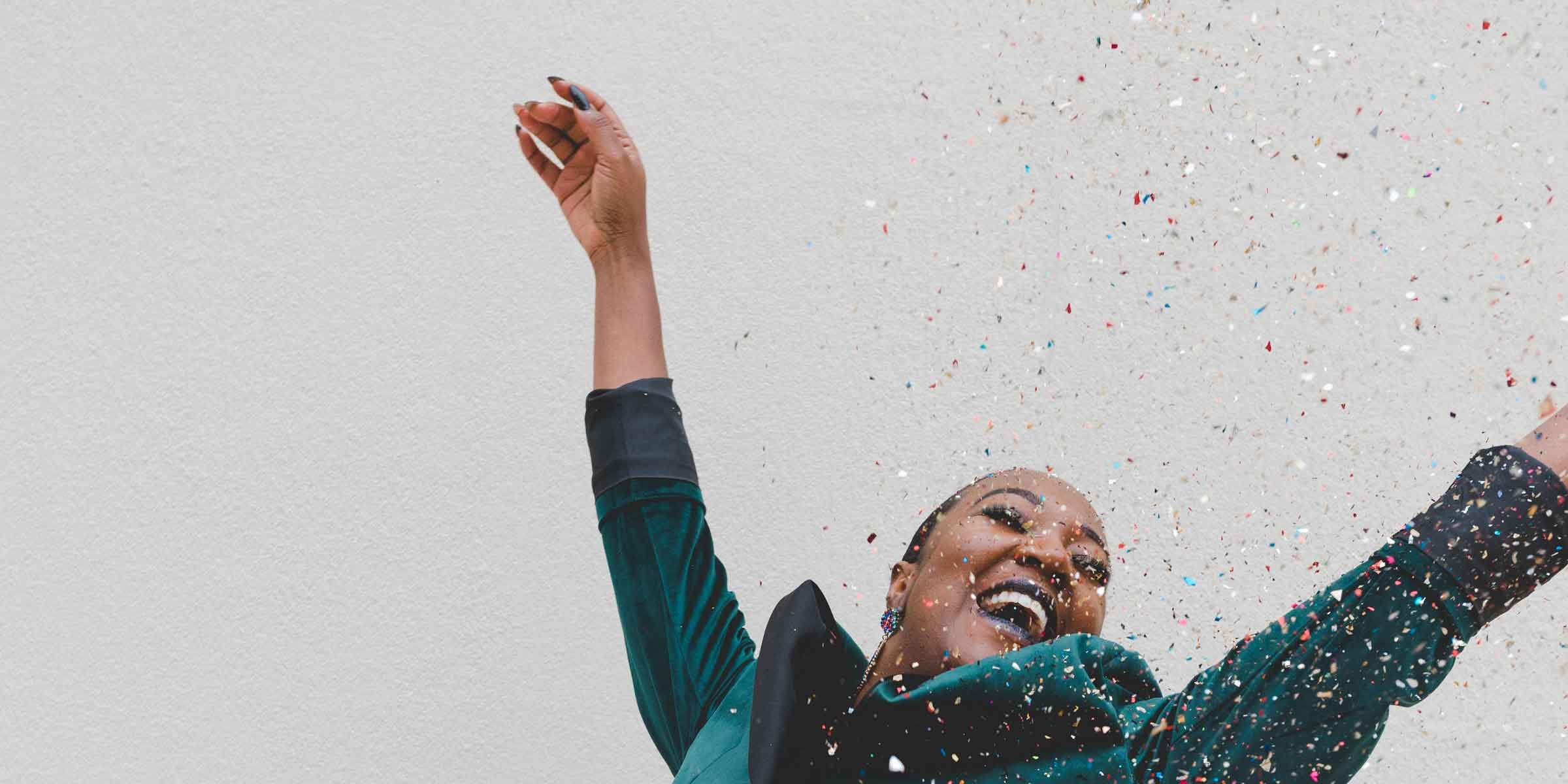 The number of social media users continues to grow.
According to social media statistics from November 2018:
The number of social media users increased by 121 million between the second quarter of 2017 and the third quarter of 2017, which equates to a new social media user every 15 seconds.
40% of the total population of 7.6 billion - 3.03 billion - are active on social networks 116 minutes a day. That's 42,340 minutes a year.
In 2019, these figures have exploded!
It is safe to say that people continue to use social media, despite the bad press around some networks. And one of the reasons they use it is to give their opinion on products and services.
With such a captive audience, it would be a missed opportunity if you did not share your customers' comments on social media.
BrightLocal's annual survey of local consumers shows that the vast majority of consumers (86%) read reviews of local businesses, particularly restaurants and hotels: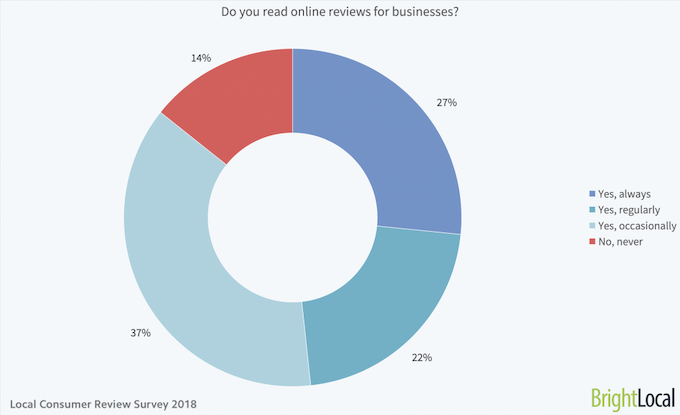 Then, promoting positive customer feedback is a great way to build trust with your audience. The survey results revealed that consumers tend to read an average of 10 reviews online before they can trust a business: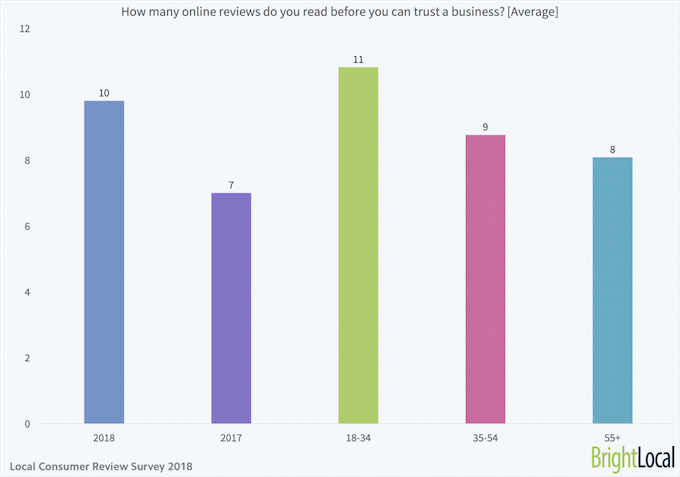 Whenever you promote your customer brand by sharing customer feedback on social media, you increase your chances of attracting new leads and sales.
How reviews work on different platforms?
There are many online review platforms where consumers can leave comments, some of which are aimed at specific sectors such as travel and restaurants.
Google My Business
Google My Business is linked to Google's search engine. When customers search for a business, Google displays a list next to the search results, called Knowledge Panel.
It includes details such as location, hours of operation, and reviews, and you can also publish regular content to your page for up-to-date information.
With Google My Business, you get the added bonus of viewing Google Maps.
Japper (Yelp)
Yelp is a review site where customers rate businesses on a 5-star scale. Restaurants, bars, doctors, dentists, hairdressers and mechanics can register their business for free.
Yelp profiles contain information such as hours of operation, location, and notices.
Customers can create their free profile to evaluate businesses. By the end of the third quarter of 2018, the Yelpers had written 171 million reviews.
Yelp receives millions of users seeking legitimate reviews every month.
In the third quarter of 2018, it had a monthly average of 34 million unique visitors through the Yelp app and 75 million unique visitors via the mobile Web.
TripAdvisor
TripAdvisor is the world's largest travel site with more than 700 million traveler reviews and other travel related content. If you or your customers are in the accommodation sector, airlines, shopping centers or the catering sector, you must be present. It is THE site of predilection of travelers to plan their route.
To succeed on TripAdvisor as a business, you must master their popularity rankings:
"The closer you are to the top, the more likely users will see your business."
The algorithm is based on the quality, quantity and recency of your customer reviews.
Trustpilot
Trustpilot is a notification platform where consumers share their experiences of the products and services they have purchased. Each month, customers publish 1.2 million new reviews and check 3 billion reviews.
Businesses can use the free basic version to capture and display reviews or use premium features to create custom review forms, share results on social networks, and track reviews.
Facebook
Facebook has its own rating system and comments.
Any registered Facebook user can leave their comments on a Facebook business page. They can make the recommendation public, visible by friends or privately.
Only publicly shared recommendations are included in the overall rating of your page. And ratings only appear if your page has received enough recommendations.
Internet Website
Not everyone uses the online sites above. For consumers who do not, you can create a testimonial section and reviews on your website, in which there may be comments.
How to promote reviews on social media?
After collecting reviews and opinions on different platforms, you must share the good news with your audience.
1 - Shorten the message
Do not fall into the trap of quoting a full customer review in social media. It is better to choose a part and use it as a title that attracts attention. Then, if necessary, you can create a link to the full notice in the body of your message on social media.
2 - Use visual elements (images, photos and videos)
Words alone are unlikely to capture the attention of social media users. That's why you need to be creative and use visuals to promote customer feedback. This means that you have the choice to use photos, images or videos when you create your publications.
3 - Thank customers for their feedback
Do you want to encourage more customers to share comments about their products or services? The best way is to thank customers for taking the time to share their comments. A simple "thank you" shows that you read and appreciate all the comments you receive.
4 - Share customer posts (Retweets, actions and stories)
Monitor your social media accounts for positive feedback that customers post directly on social media. You can share their posts on the same platform so more people see the positive comments. Although Twitter is much more relaxed (you can simply use the retweet button), republishing content on your own, for example on Instagram or Facebook, is another story. In this case, you must obtain the written permission of the user to use his photo or video!
On Instagram, you can take advantage of Stories features to share customer feedback.
The Share Feeds in Articles feature allows you to share user messages as a sticker for your story, including the original poster's username and a link to their message.
Instagram also allows you to share @Mentions in Stories.
When a user mentions you in his story, you receive a notification by direct message. Then you can add it to your story with a link to the original user of the mention.
5 - Include reviews to get the right combination
It's important to find the right balance in your client's social media calendar. Too much customer feedback will make your content look too lenient and could have the opposite effect.
When planning and rescheduling for the coming months, be sure to include customer reviews alongside other content. This is an excellent opportunity to reinforce key campaign messages with user feedback.
Combine the planned content with «thanks» and spontaneous sharing to create the right mix and tone for you and your customers.
How to encourage customers to leave comments?
How to encourage customers to leave their comments?
The good news is that if asked, 86% of consumers would consider leaving business advisories.
1 - Use different critical sites
Not all consumers use the same review sites to leave comments and criticism, so be sure to provide alternate locations. Choose the platforms best suited to your client's activities. For a restaurant, this can be Google My Business, TripAdvisor, Yelp and Facebook.
When you use multiple review platforms, your reviews on Yelp, TripAdvisor, and Facebook all appear in Google's search results.
2 - Follow customers to review sites
Once you have decided where to collect the comments, be sure to guide the guests. For example, you can invite customers to email or add contact forms to your client's website for comments, for example.
3 - Ask for comments at the right time
Timing is crucial to asking for customer feedback.
Here are some moments that you could choose:
When they buy your product for the first time,
When you deliver your service,
When they order an article,
When they tag you on social media,
When they open your application again.
4 - Anwsering to negative and positive comments
When you respond to negative and positive comments, you clearly send users that you take the time to read and respond to everyone. A study by Harvard Business Review found that the response to customer reviews overall gives better ratings:
«When hotels start to react, they receive 12% more comments and their score increases on average by 0.12».
Conclusion
Sharing customer feedback via social media is a great way to build trust with your audience and promote your customer's brand. As more and more users join the various networks, more and more people are looking for positive feedback on the brands they are looking for. Make collecting positive customer feedback mandatory when you plan your customer campaigns on social networks.